Just American News is today featuring the debut novel by author J.D. Toepfer. It is titled Route 666: Highway To Hell.
About the book: Chasing his dream of becoming an author, Jack completely throws himself into researching Route 666, a road closed by the government due to an unusual number of deadly accidents. Ignoring the warning signs and the pleas of his wife, Amanda, Jack uses an ancient map provided by a suspicious museum curator to search for a previously unknown Native American burial mound. Instead, he interrupts a satanic ritual and ignites a chain reaction of events that find Jack fighting his personal demons while in a life and death struggle with a malevolent being whose power rivals the devil himself.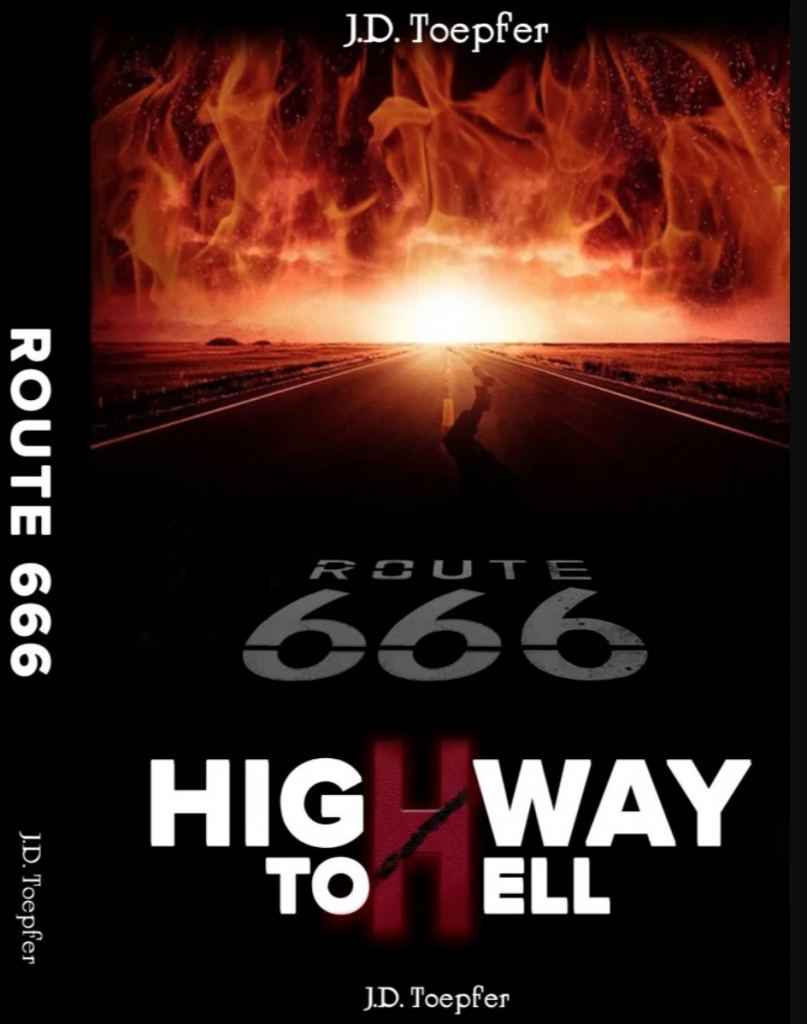 Route 666 is a wild ride that will leave you breathless as Jack Aitken fights to save his family, his soul, and humanity itself from the essence of pure evil. About the novel's thrilling conclusion, editor Emily Marquart stated, "I loved the twists and turns, and I honestly had no idea how it would pan out!"
Get ready to travel Route 666, the Highway to Hell!
About the author: Born and raised on Long Island, New York, J.D. Toepfer graduated from the State University of New York at Stony Brook, earning a political science and history degree. Living in Northern Virginia for the past 25 years, J.D. Toepfer works by day as a risk management specialist, striving to help clients avoid potentially devastating risks. But, at night, he writes paranormal thrillers, which put even his most beloved characters at risk of unspeakable danger.
Please visit his website www.jdtoepfer.com where you can purchase this exciting debut novel.