As a part of our series on rising stars, I had the pleasure of interviewing Jake Latimore Miller. Born Jacob N zi ya, he is an innovative content creator and Instagram star who writes, directs, produces, and edits all his own content. His goal in life is to become the "greatest director of his generation". He first gained recognition with the creative short videos he posted on Instagram after which he transitioned to YouTube and continued gaining popularity, as well as directing multiple short films. Currently Jake has more than 2.5 million followers across various platforms.
When asked about the most interesting or exciting projects he is currently working on, he can't help but get excited. He says he is currently working on his adaptation of "Liam John Neeson" action mystery thrillers. Furthermore, he says that he got really inspired by those movies and that led to the creation of some of his videos. He adds that he is working on another action mystery which is going to lure people in and amaze them with its mixture of fight choreography and amazing visuals. Furthermore, he has an original dramatic psychological love story film in French that he can't wait for people to see as well as an upcoming horror film.
Noticing the love of diversity in his videos, I asked him to share three reasons why he thinks it is important to have diversity in film and television. As soon as he starts to answer you can see the passion he has for diversity. He believes that diversity is important for every culture to feel included because that way people feel like they can do anything. Additionally, he believes diversity shines a light on many different elements which can inspire kids to be anything they want in life in an incredibly positive and impactful way.
I asked him if he could name 5 things, he wished someone had told him when he was first starting out and why. Firstly, he talks about the importance of taking a break. Consistency and hard work go hand in hand but can also become draining at times. That is why he finds it essential to take a step back and have a breather. Next, he explains the importance of staying focused and his belief that staying focused helps keep things moving. Excelling in anything takes a great amount of investment in oneself which is why Jake believes that if you don't invest in yourself, you will see no improvement. Motivate yourself and keep improving in order to reach your goals and dreams. The Instagram star believes in setting your own limits. He says that you have to know your own limits so that you can overcome them. He believes that nobody should set any type of limits for you and that you should live your life and break boundaries. The fifth thing he wishes somebody told him is to dream big. He believes that you should always dream big so that you have something to work towards.
As the interview goes on, I ask him what tips he would give his colleagues to help them thrive and not "burn out". Jake is quick to respond. "Dream big, stay focused, have faith, be optimistic, be true and be yourself." These are some of the tips he would give.
We go on to talk about inspiring movements and what his would be. He explains that if he were to inspire a movement it would be all about being optimistic, staying focused and having faith. Furthermore, he wants to spread inspiration and positivity into the world and have an impact on the youth. He wants to help people by inspiring them and motivating them to work hard, have faith and reach their goals.
I ask him to share with us his favorite quote. "Never give up!" Jake believes in never giving up as that is what he learnt from his mother, who dedicated her whole life to making sure he had access to education, food on the table and clothes to wear. He has been inspired by this quote for his whole life and he believes it will get him to his dreams because he never gives up.
Finally, when asked about who he would like to have a private breakfast or lunch with, he doesn't hesitate in saying Denzel Washington. He says he would like to thank him for moving and inspiring the world and how the words he's spoken have inspired him to become a better actor and director.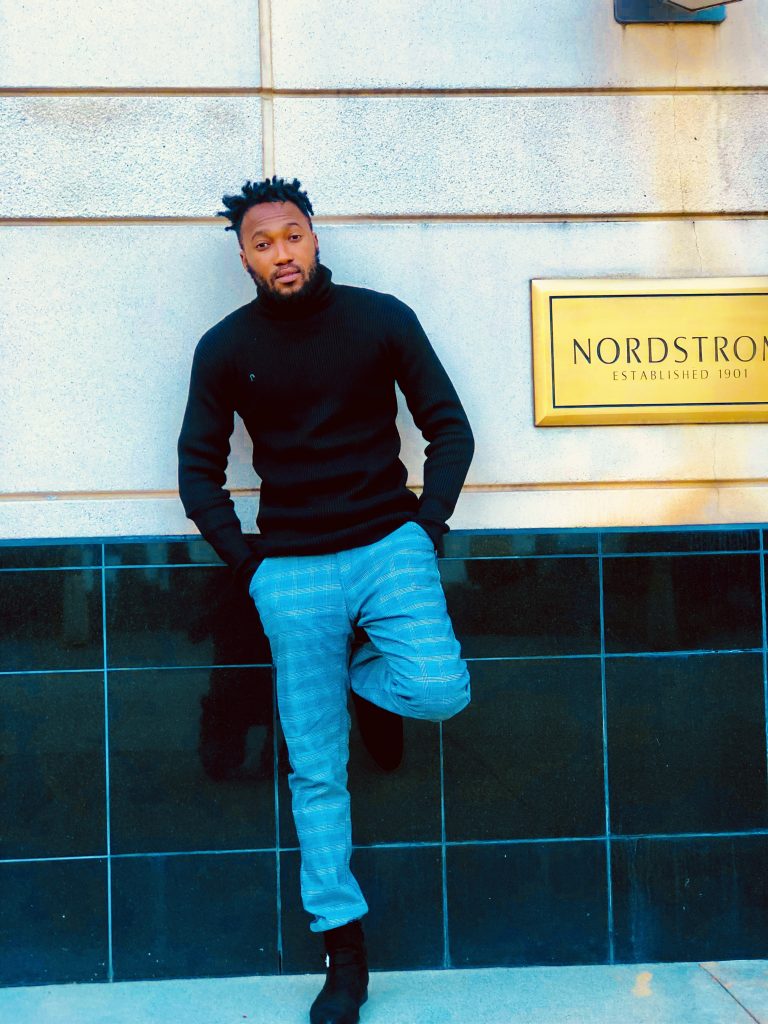 Here are the links to follow Jake Latimore Miller
Instagram:
https://www.instagram.com/jake_latimore_miller/
(@jake_latimore_miller)
YouTube:
https://www.youtube.com/JakeLatimoreMiller
(Jake Latimore Miller)
TikTok:
www.tiktok.com/@jakelatimoremiller
(@jakelatimoremiller)