Misty Blanco (Kimberly Bert) CEO of The Misty TV Firm Corporation has been growing her company into the now highly demand – must be on branding company in the entertainment business. Misty Blanco has now gone into a new venture of business by investing in her own television network to come to Roku, she has partnered up with 3 other by the name of Christina Jones, Ja Vonni Brustow & Rocky Morris. The channel has become a new "sweeping the nation" as a must have channel on your Roku devices. Her channel on Roku is called Misty TV and has already been starred as a 4 star television channel. The Misty TV Channel is very popular amongst 18 countries across the world. 
Misty TV, has been downloaded in over 365,000,000 million homes and has been published as a 4 star channel in it's first months of release in the following regions: Germany, Ireland, United Kingdom, Argentina, Peru, Chile, Mexico, Honduras, United States, Panama, Costa Rica, El Salvador, Brazil, Guatemala, Colombia, France, Canada, Nicaragua and Rest of the World. Users in these regions can now add The Misty TV channel by visiting the channel store or by using this code 225D2KX.
The Misty TV Channel houses the new hot reality show called The Misty TV Blaque Okane Rockfest a show that displays Misty Blanco putting together her own Tour and finding her own opening acts across the world as she begins her search in the state of Virginia while teaming up with Christina Jones, Ja Vonni Brustow & Rocky Morris.
Misty Blanco is definitely setting new trends in the world of music and television with her flashy Japanese hat she calls the doom of wisdom and her riddles of knowledge as she's called The Does Goat The last Dragon of hiphop she gives a name to a genre of music she births as Theatrical Music which we will see emerge on the new hot reality show.
The Misty TV Channel also houses the Pop Glitz podcast by Ja Vonni Brustow a now rising new popular podcast amongst politicians, athletes, artist and many more.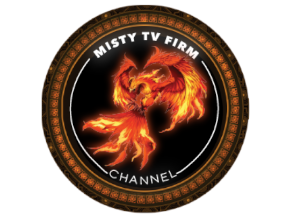 With Christina Jones and her Salt N Light Filming company along with Rocky Morris and his expertise from his professional background working with Fox 45 News of Baltimore this team has come together Kimberly "Misty Blanco" Bert, Christina Jones, Ja Vonni Brustow & Rocky The Misty TV Channel is predicted to be a power house such as Netflix, Hulu and many more.
The channel is also a channel for all next stars to display their music with so many artists being discovered being on the channel. This channel is also the birth of the channel of Short Films and a look forward segment even for children. The Misty TV Channel is now the new wave to take artist from social media to the television screen.
The Misty TV Channel also has the upcoming comedians Watts Homie Quan, Pretty Vee, Desi Banks and many more. Along with segments from Rick Ross Swiss Beatz, and big entities such as Billboard and many display their who's who on The Misty Tv Channel.
The Misty TV is now the television of new talent worldwide. The Misty TV Channel is fast growing and a must have in your living room as it has something on there for all ages. Misty Blanco has definitely proven she's around to stay.