Mator strives to be Europe's leading platform for content creators, who offer exclusive content to their followers and community. The platform offers quality content within courses, videos, images and audio files as well as a unique live stream option for a monthly subscription or single time payment.
The idea for Mator comes from the content creators who are in need of a platform for community management, and Founder Frederik Frifeldt further states: "After dialogue with the a lot of creators, we have designed a solution that will help them and solve their needs: An online platform for content creators, which enables creators to offer exclusive content to their community for a monthly subscription."
The platform embraces artists as well as content creators of all genres who want to get more value out of their content. Writers, Artists, Fitness Coaches, Influencers, Podcasters and all kinds of creators are able to use the Mator platform.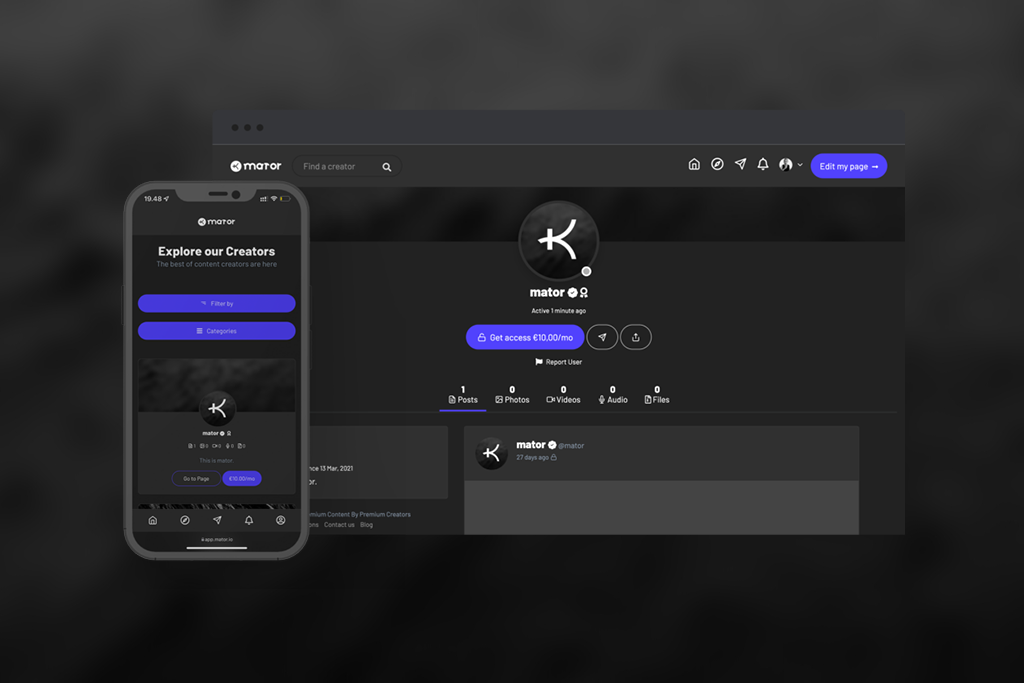 "We give you the opportunity to build a community of followers in a super easy way, but on our platform you get paid for your work. Mator is for any creator who wants to earn money and monetize their content." – Frederik Frifeldt.
The content creator industry has been growing rapidly for the last 10 years, and the global market is estimated to rise from 15 billion dollars to 47 billion dollars over the next 10 years. This is one of the reasons that the team behind Mator sees a huge potential in challenging tech giants as Onlyfans and Patreon – and thereby offer the creators a serious platform on the European market as the current market situation lack of a solutions like that.
Mator comes both as web- and app-based version that gives Contrent Creators a platform to monetize their content with the aim of promoting knowledge, communities and cultural interaction for a monthly subscription fee from viewers.