One of the most exciting things is to be living in New York City and watching over the next great artist that is rising to the top. Indeed, New York City is one of the greatest places to be inspired by art and to watch the new ways art continues to merge itself into our lives. It is also a great place to look for ways art and technology also mesh and become an integral part of the art scene. New York Art Life is always committed to finding some of the most brilliant game-changers in the art scene, and today's artist is Javier Tabares Garcia, and incredible fashion designer whose work is mesmerizing.
Javier's True Passion in the Fashion Industry
Javier has been always immersed into the beautiful world of fashion design. He always knew this was what he wanted to do from a young age and found himself marveling at gorgeous designs by well-known designers. He began forming ideas that he had for his own designs and kept working on them until he created a specific style for his own brand. He slowly gathered different visions and put together different items that became a collection. When he was just 19, he opened his own online fashion store.

He gained a lot of followers on social media by sharing some of his visions for different styles and outfits. This was also one of the main elements that got him shining through his online fashion store. Javier's photographs and the way he styles outfits are his way of storytelling, and his narrative is becoming more and more popular as he continues sharing his ideas online. He is currently active on most social media platforms such as Instagram, TikTok, Pinterest, YouTube, and he has his own official website. His current collection is focused on summer wear and outfits for the beach including bikinis, unique buckle skirts, corset dresses, and everyday tee shirts and two-piece sets. His designs show a lot of innovation in patterns combined with the form of clothing. For instance, the skirts featured in his summer collection have an interesting piece at the top, merging y2K fashion with futuristic vision. It is also worthy of mentioning how his work has a balance of colorful and bright styles as well as deep and neutral tones. Javier has a great eye for designs and ensembles, and he believes in having a personal sense of style. However, he is also great at styling combinations of items together and giving the audience a taste of his interesting perspective.
Mastering the Art of Growth in Technology
Everyone knows that nowadays, technology has a big role in growing and promoting your work, especially in the arts. Javier has always been active and has been promoting his artistic vision through his official website. He found his audience and continued growing them in numbers through his TikTok and Instagram account. This is due to his great work in finding the right tactics and statistical methods that help an artist find their target audience on social media. His great skill in this area also landed him the role as the official Brandon Maxwell TikTok account manager.

As a designer in the fashion industry, Javier is focused on working with designers and always being ahead of the game when it comes to innovative fashion. For every art enthusiast and artist, it is incredible to work along such skillful people working toward an artistic goal with a designer such as Brandon Maxwell. Currently, he films and edits most videos posted on the official Brandon Maxwell TikTok account. His responsibilities include working as an art director and coming up with concepts that are fresh to the eye and mind of the audience and have a visual language of their own. This content promotes the brand and helps reflect its identity. Brandon Maxwell's official TikTok account has a very sleek and clean aesthetic, focusing on the cut and style of the garments and pieces as well as the general idea and concept of the brand's design. Many of the brand's viral videos have been later used as a template by other brands because of their engaging rhythm and art style. Javier mentions it is quite noticeable how "other luxury fashion brands have been mimicking our format months after we post it."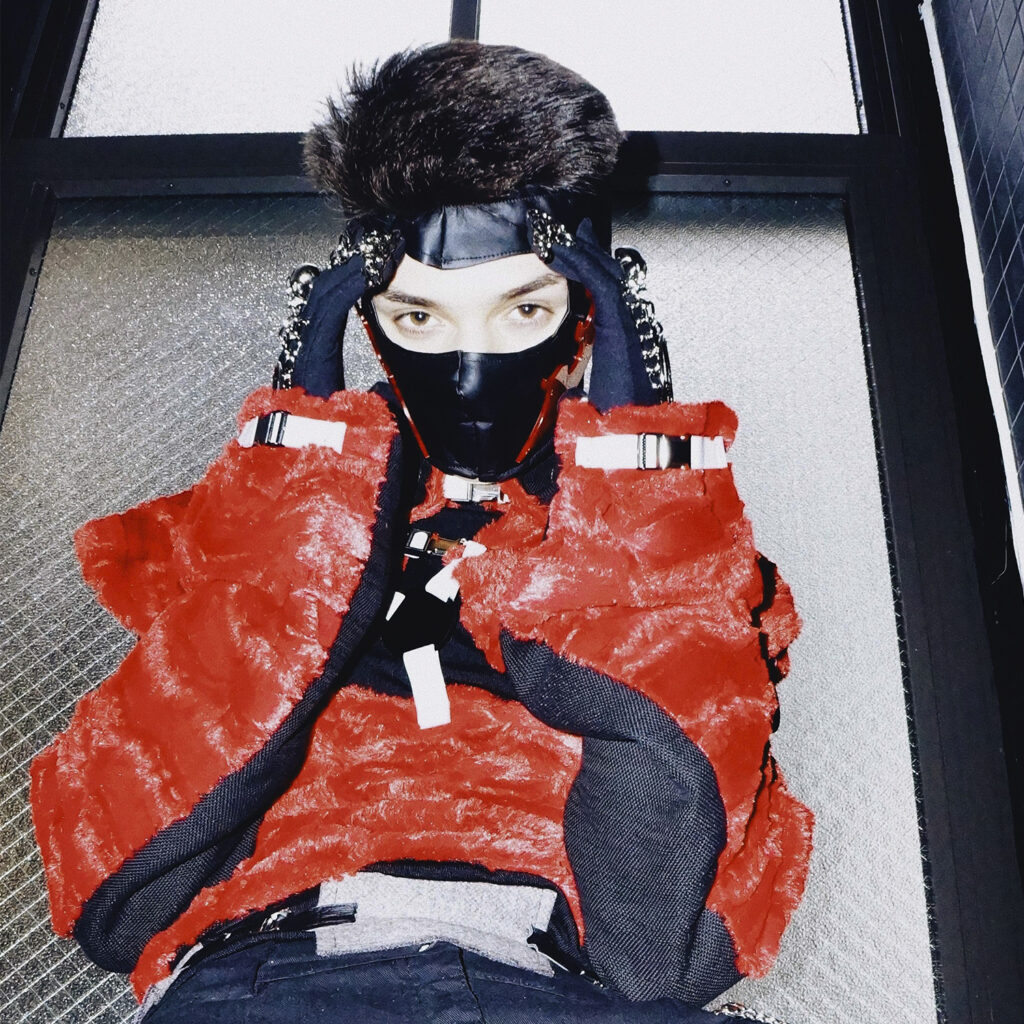 Javier's Vision for the Future
Javier is a true believer in the futuristic element of fashion. He reflects on how much it moves forward with new ideas, new movements, and the way audiences connect to the way fashion gives them a sense of identity and appreciation of who they are. While individualism is a significant aspect in fashion that most brands compete with, Javier believes that fashion enthusiasts and passionate designers must strive to push for the audience's ability to find individualism in their own choices even when it comes to getting inspiration from brands. This means having audiences connect to designs on a universal yet personal level.
While Javier is continuing to reach new great levels of engagement with Brandon Maxwell's audience, he is also working on this goal within his own collection of designs and collaborations he has had with other fashion designers. Most recently, he was the dresser for the Balenciaga Spring 2023 fashion show in New York. Javier believes that every person working in a fashion show and even a fashion shoot contributes to the artistic vision that is revealed to the viewers, collectors, and other artists. He mentions how that experience widened his perspective on the way fashion inspires and changes people's experiences.

Javier is continuing to work on his incredibly new designs that have his collectors and audience stunned with their practicality, yet rarity. With his many collections that he has made and sold on his online store, he has also reached record numbers of audiences. He is currently growing his own personal TikTok with almost sixty thousand followers. He is excited to embrace his vision through his new collections coming soon.