Just American News got a chance to interview artist Bela Balog, Founder and Owner of Be My Creative Studio. We got insights into his Digital artwork, his thoughts on NFT and much more!
Q. First of all it is great to have you on Just American News! Could you please tell us about your journey as a Digital Artist and what brought you on this path?
Bela Balog: Thank you very much for the opportunity. I have always been interested in the fine arts! I loved visiting exhibitions and galleries. I drew a lot when I was a kid. In recent years, as a recreation, I have started experimenting on my computer and creating various digital artworks.
Q. We loved your "Moments of Women" series. Kindly share the process that you followed while making those artworks.
Bela Balog: Life is made up of a series of moments. Sometimes we're happy, sometimes we're scared, or we're just bell for something. I want to capture what I see around me every day, sometimes remember it, or just want to forget it.
I work with photos, which I transform into my computer through my own system, so my digital artwork is born.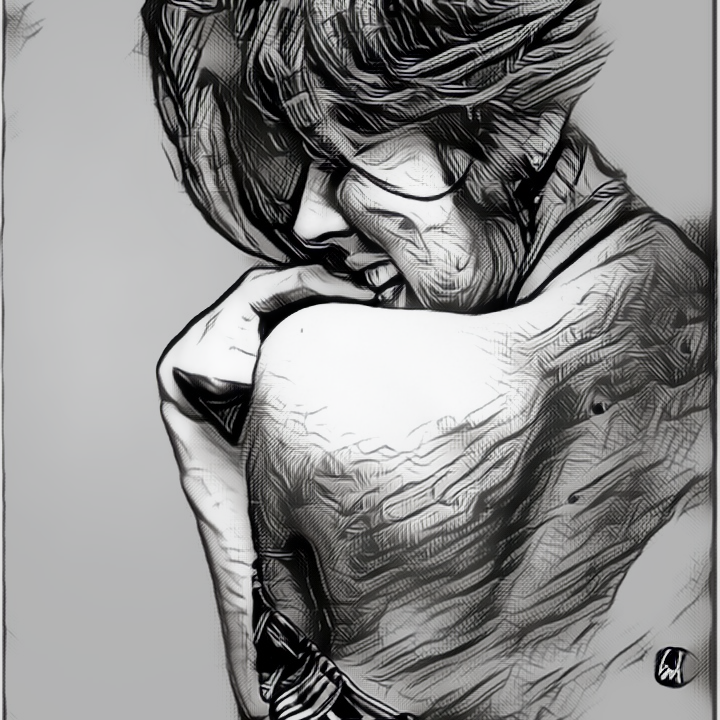 This "Moments of Women" series will consist of more than 20 works, some of which have already been completed. I have already sold two artworks from this series. People have been admiring "Moments of Women" a lot!
Q. Please tell our readers about what motivates you to stay creative in daily life!
Bela Balog: Creativity is a basic need. Creating something, the process itself simply brings happiness to me. In my daily work, it is necessary to be creative, to solve problems, to adapt to different situations.
Q. Who are your source of inspiration?
Bela Balog: Practically anything. My surroundings, the city, the street, the river where I live. Budapest (Hungary) is a wonderful city, full of beautiful places and wonderful people. However, sometimes a simple photo or my mood during a particular day also acts as a source of inspiration.
Q. Kindly share your thoughts on the world of NFT.
Bela Balog: The NFT is very interesting to me, although it is not my primary area. But I am monitoring and some of my digital work will be part of NFT in the future.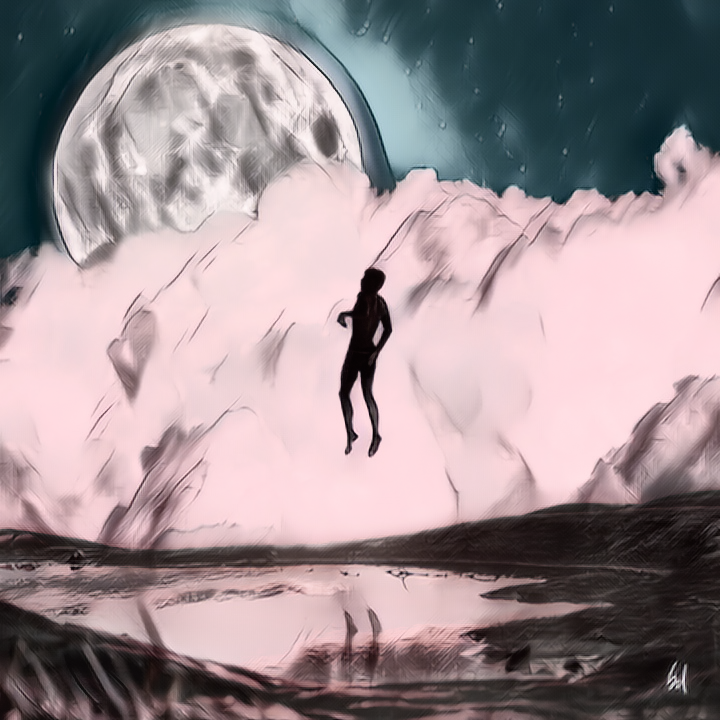 Q. Where do you see the market of Digital Artwork heading towards?
Bela Balog: It will become increasingly important. More and more virtual galleries are opening and also traditional galleries are opening up in this area as well. I think it's important that digital art attracts more and more young people. It definitely benefits the whole art world!
Q. Which are the top three Digital artwork by you that our readers should definitely check out?
Bela Balog: Art is a subjective thing. What I like may not be for others and vice versa. This is wonderful in all.
But if I had to choose three works, they would be:
Moments of Women – Glance
Moments of Women – Flirt
Winter Promenad
Q. You hold a degree in classical music too! Please tell us about that and any plans to release music in the future?
Bela Balog: Music is my eternal love. I have studied for many years and I will never forget those years. Music gave me a lot, especially a special vision. Not only do I see the things around me, I feel them too.
I'm more of a music fan today. I also enjoy listening to classical and modern music.
Q. What next? Which projects are you working on now?
Bela Balog: I am working on other works in the Moments of Women series, and I am also very much interested in the abstract, so I am also working on that too.
Q. Lastly, do you have any closing thoughts that you would like to share with the world and our readers?
Bela Balog: If people have a profession, a job they've been doing for decades, that doesn't mean they shouldn't try a completely different field. I think all human beings are extremely versatile. But it seems many of them have not noticed it for themselves.
Bela Balog is a featured artist on www.ArtMyGallery.co.uk
Although I have a degree in classical music, I have always been interested in the fine arts. Since I worked a lot in the IT during my work, I started to connect the IT with art on an experimental basis. This is how my first digital artwork was born. – Bela Balog.
His artwork can be purchased here: https://artgallery.co.uk/artist/bela
For more details visit: www.bemycreative.net