Deion McClenton is a former US Army Soldier who never played organized basketball until he got on the All-Army Basketball Team. He was discovered to play college basketball at a basketball coaches clinic on base by the late great Coach Rollie Massimino at Keiser University at West Palm Beach, Florida.
Upon graduation, Deion was drafted in the 2018 NBA G-League draft by the Fort Wayne Mad Ants in the 2nd round with the 5th pick.
Since his stint with the Mad Ants, Deion has played in Qatar, Argentina, Mexico, Venezuela, and Colombia. He was selected as an All-Star in Mexico's CIBACOPA league in May of 2022. He currently is playing in Argentina for Atenas Cordoba for his 2nd stint with the team.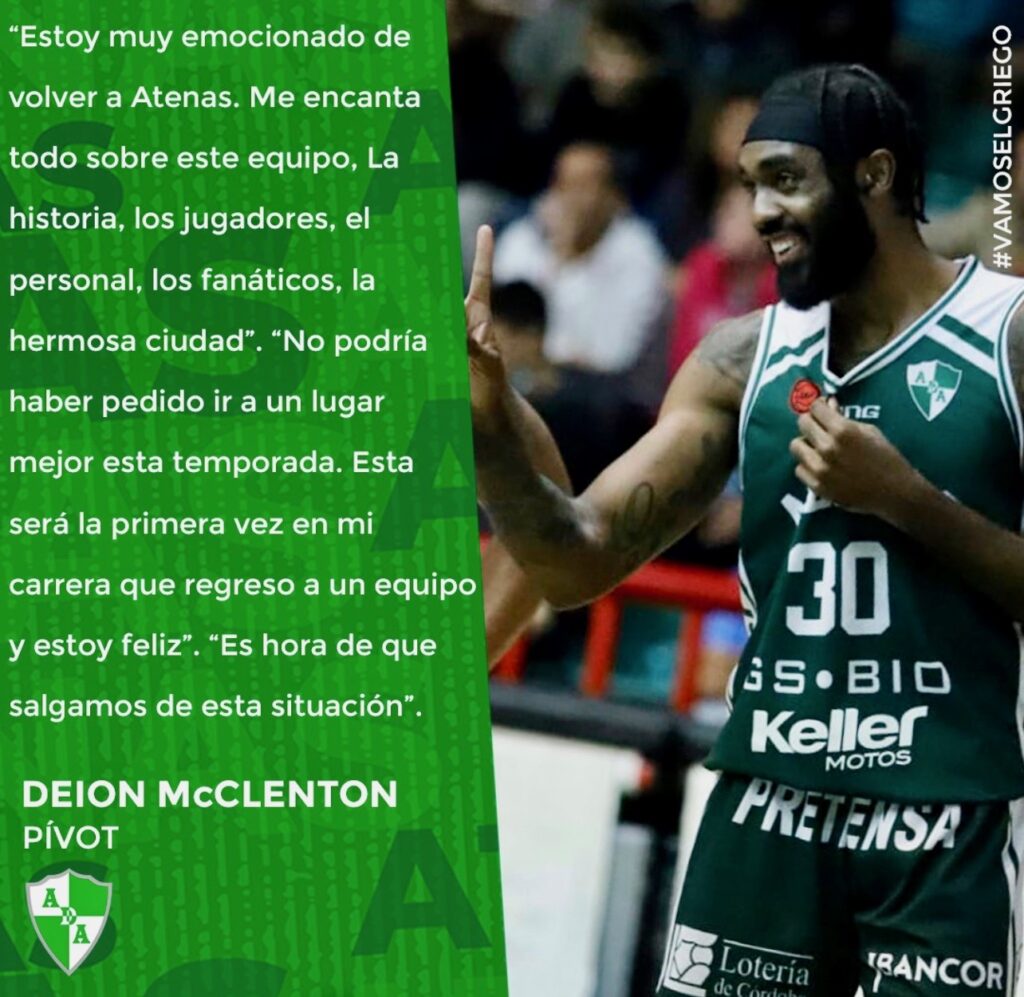 Deion was raised in a military family and has lived and himself been stationed in US Army bases all over the United States and did not hit his growth spurt until he was in the military. A little known fact of Deion is that he is fluent in Russian.
For more information, visit www.biggamemgmtusa.com or you can follow Deion @deionmac on Instagram.