Some of the most successful artists and individuals in the world know what they want to do from a very young age. This means that they were either pushed into taking a lesson or class from early on or they voluntarily began taking interest in a specific activity that is tied to an artistic field. The world's greatest musicians and actors have had their start from a young age. They were either taken after their parents, siblings, guardians, or a special person in the family, or have found an interest in music and the arts on their own. But it is important to note that the support of their parents and guardians is what has made that success possible way into the future. In this article, we will be breaking down how important the role of nurturing artistic passion from a young age is and at the end, we will be studying it in the case of a successful actress and performer.
The World of Art
The world of arts is always fascinating. Even people and individuals who aren't artists are enthusiastic to watch movies, listen to music, and to be connected to the art world one way or another. It's impossible to survive without art so we are always enthusiastic about sharing important information about art and how it nurtures our lives. Therefore, we must know how we can nurture art in order to survive. When we watch a movie, play a video game, listen to music, or look at a painting, we are coming into contact with any form of art, we try to come into contact and connect with the creator because, after all, without the artist, there would be no art. And without the viewer, there would be a display of the art. Furthermore, when people connect to art they want to know more about the artist, such as what their background is and how they came up with the idea behind their creation. One of the most common questions that art enthusiasts ask is: Have you always been an artist? Or when did you start understanding that this is your passion?
To answer this question, one may ask why does it even matter? It definitely does. It is important to know that early childhood and experiences that take place for an individual before they reach adolescence actually influence their future in the ways that they make decisions. This is also true for how they approach art and what their perspective is when it comes to their own life. An individual who has been an artist their whole life has a very different experience. It means that through childhood years and growing up as a teenager, they've been in contact with what nurtures their soul and what gives meaning to their life. In time, they use that skill and talent of their artistic field to make sense of their own surrounding. Although this does not determine whether an artist will become more or less successful, it can inform the way that they will create art as they grow. Discovering a skill in the arts and nurturing it from a young age will naturally give the individual more practice and more persistence in their passion. This gives them the advantage of feeling more confident and comfortable in what they do. This will also mean that they have had the chance to meet more individuals and do things that are relevant to their own career and in turn that results in being able to collaborate with more like-minded people through this until they reach adulthood.
Many artists that we love have had stories of knowing what they wanted to do when they were very little and some of these artists are spectacular. For instance, Kenza Nejmi is an actress and performer. She has had great success from her teenage years up to now. She has always had the dream of moving to New York City to continue pursuing her dream of becoming the best performer that she can be. It has been her dream since she was in high school, and it occurred to her after performing the role of Nala in The Lion King play. She found that experience to be dreamy, and beautiful and what pushed her to pursue the arts in the world. Kenza has a long list of accomplishments, and she is not stopping. She is currently working in New York City as a live performer. She performs in different events, especially for children. She has been part of many stage readings among them Masked: The Musical. She was also in James and The Giant Peach the play that was part of Sing for America. But this is not all that Kenza can do. Kenza has a very strong connection to music. In spotlight awards, she was the second runner-up. She was also the winner of two silver medals in the iPop Los Angeles competition.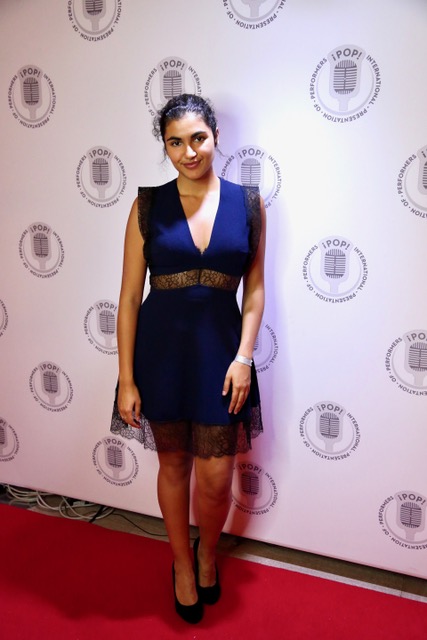 She also has a single out called "I'm Over You." She continues to bring great drive in New York City. She's currently working on developing her own narrative in the musical performing world.