Massachusett's Artist Hush Harding is part of the first generation of rappers brought up on the internet with a focus on clever lyrics and hypnotic melodies. Raised mostly by his mother with a father in and out of the picture, Hush experienced a lot of time unsupervised due to mother working considerably and supporting three kids. "A lot of my motivation comes from that situation" says Hush. Currently he's a part of a team of musicians called No Muzzle ENT, which he's used as an umbrella to record many artists, cyphers, battles, and direct videos. He has a long history of performing and opening up for legendary artists including Rakim, Bun B, Tech N9ne, Bizzy Bone, B-Real of Cypress Hill, Snow Tha Product, Hopsin, Slaine, Cage, and more. In addition he's been a part of a reality show based on battle rap with Red Bull. By blending genres through rapping and producing Hush believes nothing is off limits. "It's not where you take it from, It's where you take it to and I think this works well with Hip Hop culture which is always pulling from different inspirations and putting a fresh spin on things" says Hush.
His video 5G is a futuristic trap anthem with a focus on being on the cutting edge of technology. Directed by SMXKE and produced by Benihana Boy, the song has a drill influence with Hush's focus on making money then murdering opps so the subject matter is different. "With the visual I wanted it to feel like a sci-fi movie or some cyberpunk 2077 shit and just in general flex with my editing skills to just push everything as far as it could go lyrically, sonically, and visually. I wanted it to be over the top but still hypnotic and easy to listen to if you didn't take it all in" says Hush.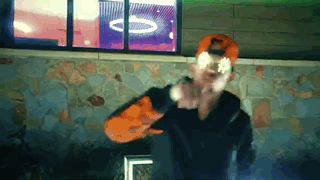 The generated a huge buzz and also got him noticed and co signed by Adam 22 of No Jumper referring to Hush as the Goat / Legend, his sarcasm quickly turned into awe , becoming thoroughly impressed with his ability. Check it out now on Youtube.
instagram.com/hushharding
facebook.com/hushharding
youtube.com/hushharding
tiktok.com/@hushharding