Just American News is today featuring the multi-talented drummer and composer Noa Kahn. Known for her enthralling music and distinct compositions the artist is currently making waves across the globe with her stunning music! We got a special sneak peek into her new single Bless Nature and were blown by the sublime audacity of musical dynamism ingrained in it. Noa seems to have crafted an exquisite musical piece that blends multi-genre aspects and varied tonality.
Albeit, an enthralling aspect of the single lies in the phenomenal melodic tones that has a funk element layered over the entirety of the single. The impudence of sounds that she has arranged very lavishly showcases the boldness of rhythms and scintillating music altogether.
Bless Nature by multi-talented drummer and composer Noa Kahn is an original composition with delightful energy and musical depth throughout the song. This cheery track features standout performances by each individual musician and is skillfully arranged by Kahn herself to tell a story within its melody. It's no wonder Kahn is considered one of the most prominent drummers and composers in Israel!
Fans of jazz and funk will enjoy listening to Bless Nature and interpreting the meaning behind the music. New listeners can also check out Noa Kahn's drumming talents on the track "Lady L" from the album Shuruaat, nominated for a 2023 Grammy award. Kahn is a rising star, both in Israel and internationally, and "Bless Nation" shows that she can lead a powerful performance.
Overall, we were impressed by the track and therefore Just American News highly recommends Noa Kahn's music which is now streaming on Bandcamp.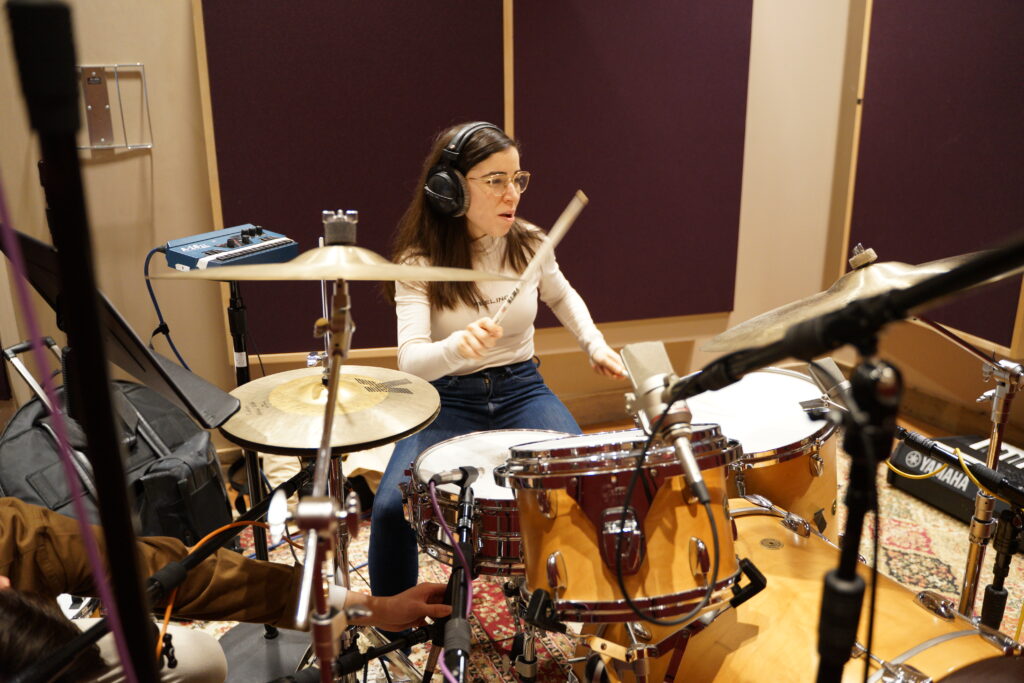 Do follow the artist on her official social media for updates about future releases: